This event is currently full. Please email Beth Bailey at [email protected] with any questions.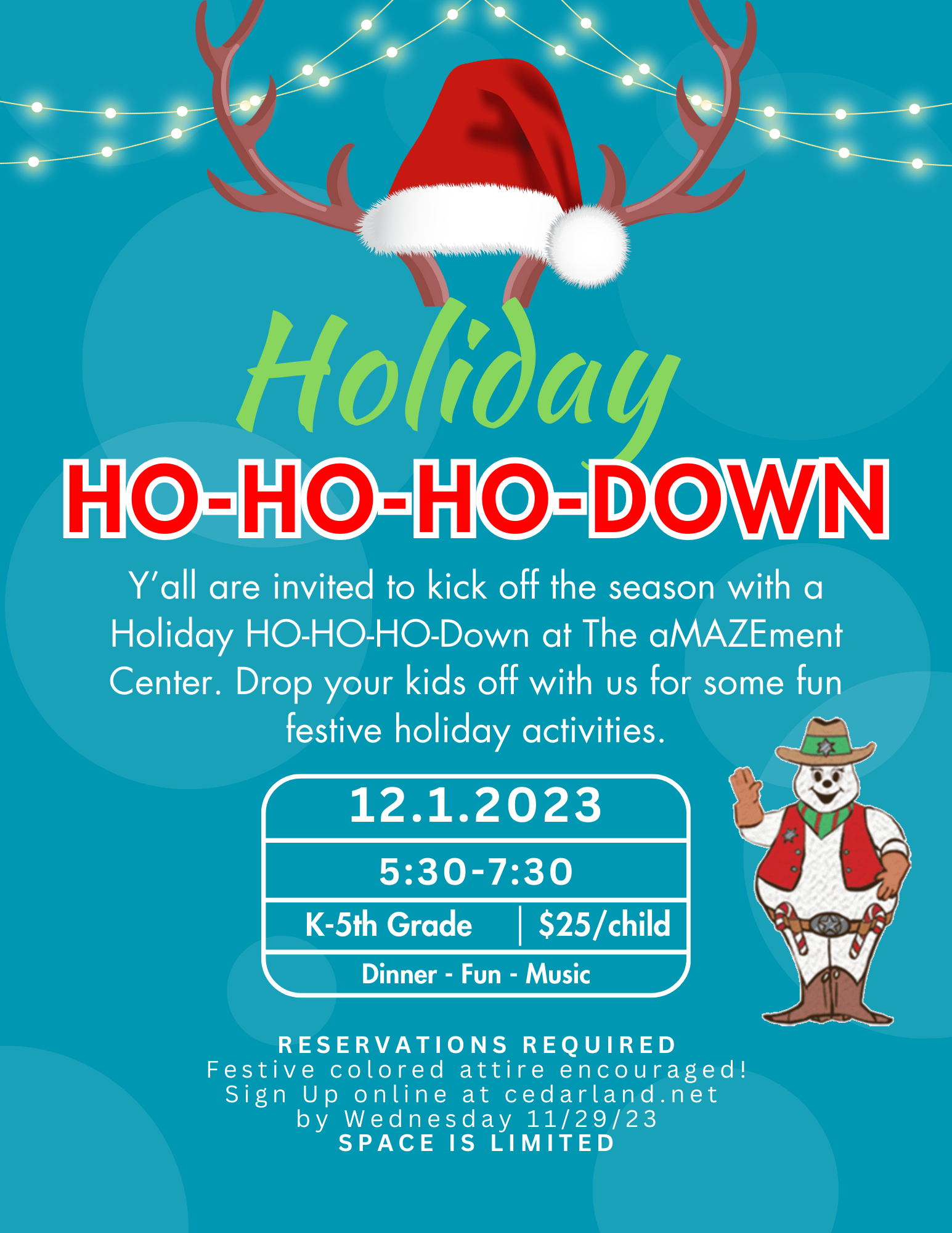 RESERVATIONS ARE REQUIRED. Space is limited. Please sign up by Wednesday, November 29th.
How To Sign Up:
If you have participated in one of our programs before, please click HERE.
If you are new to our programs, please click HERE.
Fill out the required information.
Click "Enroll for 2023" then click the "aMAZEment HO-HO-HO-Down" option.
Enter your payment information, and you are all set!
You will receive an email confirming your request, then a second email confirming your enrollment in the program. For any assistance in signing up for the event please email Joe Morin at [email protected].
See what else Cedarland has to offer:
Cedarland After School Program