Join us on Facebook
Summer Camp Information | Covid-19
Cedarland offers two exciting day camps:
Summer camp is a great place for children to discover new skills, cultivate new friendships, and gain confidence in their abilities. Our camps are carefully designed to address the needs and interests of the various stages of your child's life. The common philosophy across both our camps is to improve your child's fitness and confidence through participation in a variety of fun programs and activities, in a non-competitive environment.
General Camp Information:
STAFF
Please click here for information on COVID and Summer Camp. Cedarland has excellent camper-to-staff ratios, following the state guidelines of 5 to 1 for children ages six and under and 10 to 1 with older children. Qualified counselors remain with their age groups throughout each day and will assist certified instructors in specialty areas. All Camp Counselors are subject to criminal background checks and are 16 years of age or older.
FACILITIES & PROGRAMS
Please click here for information on COVID and Summer Camp. Campers have use of Cedarland's extensive facilities that include:
Olympic-size pool with an attached wading pool
Basketball and volleyball courts
Gaga Pit
Project Adventure
Safe Archery
Air-conditioned Arts'n Craft building
Clubhouse with locker rooms & activity room
SkyWalk Ropes Course
Two 18 hole miniature golf courses
9 Batting cages
aMAZEment Action Play Center
Rock Climbing Wall
Slip'n Dip & Giant Wave Inflatable Water Slide
Outdoor playground
Soccer, Basketball, & Wiffleball Tournaments
Movie Production
HOURS
Due to COVID-19 Camp will run from 8:45am - 3:45pm. Click here for details.
LUNCH/SNACK
Campers should bring their own lunch in a sturdy container to camp each day. For safety reasons please do not send glass bottles. Cedarland will provide refrigerator space as well as a morning snack.
Meet Camp Director - Beth Bailey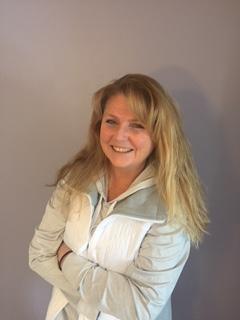 Beth has been the Summer Camp director for over 26 years, and is a life long camper herself!


Connect With Us
Join our mailing list to stay up to date about news and special offers!